The European Union's General Data Protection Regulation (GDPR) came into effect on May 25, 2018. The GDPR imposes new obligations and responsibilities on controllers and processors of data.
As a merchant, we are generally the controller of our customers' data. This means that we collect customers' data and choose how it is handled. 
Shopify is a processor for our customers' data, Shopify follows our instructions on how to handle that data. For more information about the roles of data controller and processor, please see Shopify's GDPR whitepaper (in English).
For information about Shopify's obligations as a data processor for our customers' data, see the Data Processing Addendum.
Shopify believes strongly in protecting customers' personal data, and understands that doing so is critical to helping them preserve the trust and confidence of customers. Shopify has designed its platform to allow merchants to operate anywhere in the world.
GDPR-compliant features are built into Shopify's platform, including features to enable them to offer customers transparency into and control over their personal data, and technical measures to ensure that customers' personal data is protected as it crosses borders. Shopify believes in making it easy for us to use their platform in a manner that complies with privacy and data protection laws like the GDPR.
Payments
One of our payment providers, DPO Group is always determined to keep up with the highest level of security and standards to protect merchants and customers. DPO processes payments from customers all across the globe hence the requirement for them to be GDPR compliant.
All our payment providers are PCI-DSS Level 1 certified, ensuring that all systems and information involved in the payment process is kept secure, and can be trusted with sensitive payment information.
All webpages on our website, including our external payment provider are HTTPS secure with an SSL certificate. SSL stands for Secure Sockets Layer and, in short, it's the standard technology for keeping an internet connection secure and safeguarding any sensitive data that is being sent between two systems, preventing criminals from reading and modifying any information transferred, including potential personal details.
Please see DPO's privacy policy and other related documents below:
What European Countries are Part of GDPR?
GDPR covers all of the European Union Member States, which includes: Austria, Belgium, Bulgaria, Croatia, Cyprus, Czech Republic, Denmark, Estonia, Finland, France, Germany, Greece, Hungary, Ireland, Italy, Latvia, Lithuania, Luxembourg, Malta, Netherlands, Poland, Portugal, Romania, Slovakia, Slovenia, Spain, and Sweden.
The United Kingdom is still part of the EU and thus governed by GDPR. This includes: Channel Isles, England, Northern Ireland, Scotland, and Wales.
GDPR also includes European Economic Area Countries, such as Iceland, Lichtenstein, and Norway.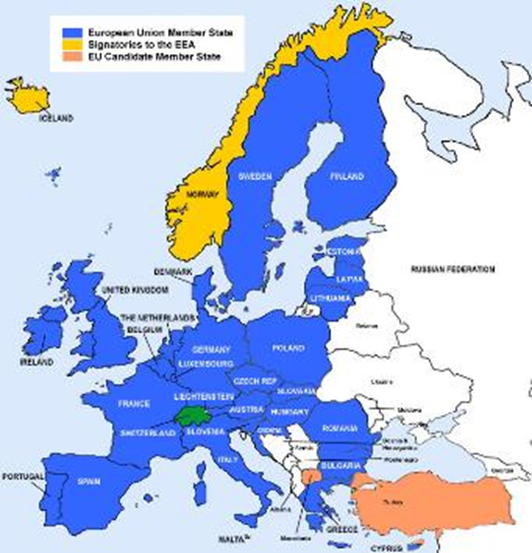 Contact Us:
Contact us for additional information related to your privacy and security.
dataprotection@tingatingaart.com
Other privacy related pages: